Galerie SLP's primary concern is to create meaningful conversations about society, focusing on social and environmental issues. We gladly welcome artists from all mediums and backgrounds.
March 4th - 26th 17:00–22:00
Humanitas by Richard Schemmerer | Free Entry| 2G+ Event Galerie SLP 1.OG | BIKINI BERLIN
The Humanitas Exhibition centers around the principles of humans and the cosmos, our Earth included and its underlying fundamental developments of religion, geometry and technology.
The exhibition explores how this relationship can guide us in the healing of the ego through the use of art, showing us how deeply life is interconnected. The deepest sense of belonging is the level of love.
Richard Schemmerer postulates that creation comes neither from bad nor good but from complete neutrality, therefore lending us the wisdom to live from within the authentic core rather than an imagined enacted personality.
February 26th 
│
16:00 -20:00
Black History Month by Antoinette Cauley, Eme Freethinker, & Guy Kouekam
Gallery SLP - BIKINI BERLIN - 1st floor
│2G+ Events│
Free Entry 
​​​​​​​
Black History Month showcases African descent artists from the Dominican Republic, France and the United States. Together they present the history of their African origins while advocating for unity, exploration and equality through their artworks.
Cauley's paintings illustrate how her relocation from Phoenix, Arizona (USA) to Berlin, Germany during the Covid-19 pandemic has influenced and reshaped her views on systemic racism, her home country, and her overall identity as a biracial Black woman.
Kouekam's digital art showcases his collaboration with Cameroonian photographer Souaibou Sali where Koukam uses graphic design as a bridge to encourage the viewer to embody what it really means to be free to create, and most importantly, to believe in your own dreams.
Freethinker is a Dominican graffiti artist whose paintings showcase women of color and his ongoing activism for the Black Lives Matter movement.
January 7th - 27th     11:00- 19:00
Blackbird Fly

by Antoinette Cauley - Free Entry
Jan.18th 

Artist Talk

…

..

18:00
Jan 22nd  

Live Painting

..14:00
Jan 27th

Finissage

……..17:00
About: 
Blackbird Fly  is an exploration into how artist Antoinette Cauley's relocation from Phoenix, Arizona (U.S.A.) to Berlin, Germany during the Covid-19 pandemic has influenced and reshaped her views on systemic racism, her home country, and her overall identity as a biracial Black woman. Created during the course of two years, this series delves into childhood trauma and psychological triggers relating to abandonment, survival and hyper independence in youth and their connection to time and place. 
Dec. 18th – Jan. 4th        11:00 - 19:00
​​​​​​​
Eve's Glory

by Armand Tamboly - 

Free Entry
About:
Eve's Glory showcases women in uniforms of different ages and backgrounds who share the same fighting spirit and strong characters, defying obstacles along their path through life and career. World history on the other hand has been written only by white men who disregard this alternative form of documentation. The uniforms help to communicate this injustice. From the artist's point of view, women have always had fights and struggles that they have won; this knowledge comes from personal anecdotes. The uniforms used in this project are from 12 different countries, the majority of them had colonies.
Dec. 11th - Dec.16th      11:00 - 19:00 
Smoking Birds

by Moena Weiss - Free Entry 
Smoking birds by Moena Weiss is a collection of portraits which depict an individual's transformation process. The uniqueness of the individual in this process is displayed through the progression of the photos in the series. Moena conveys the inherent beauty in the diverse human experience. She wants the subjects of her portraits to see what she sees through the lens of her camera when looking at their image. The artist is fascinated by the different facets of humanity and how photography can capture a person's way of existing, moving, feeling. To share this process while taking pictures is one of the most beautiful things for her, because in the end we all want to be seen by others as we are.

Nov. 19th - Dec.9th      11:00 - 19:00 
by Aziya Ikhtymbayeva - Free Entry 
Requiem for a Dollar is an exhibition that exposes how the capitalist system is built upon inequality. With the recent Covid 19 epidemic, its flaws became more prominent than ever and inspired Ikhtymbayeva to address questions regarding its core idea: money. She develops the concept of 'souvenir' currency to explore society's shift towards digital currency. This change will render physical money as merely a souvenir from the past; nothing more than a piece of paper which humanity valorized.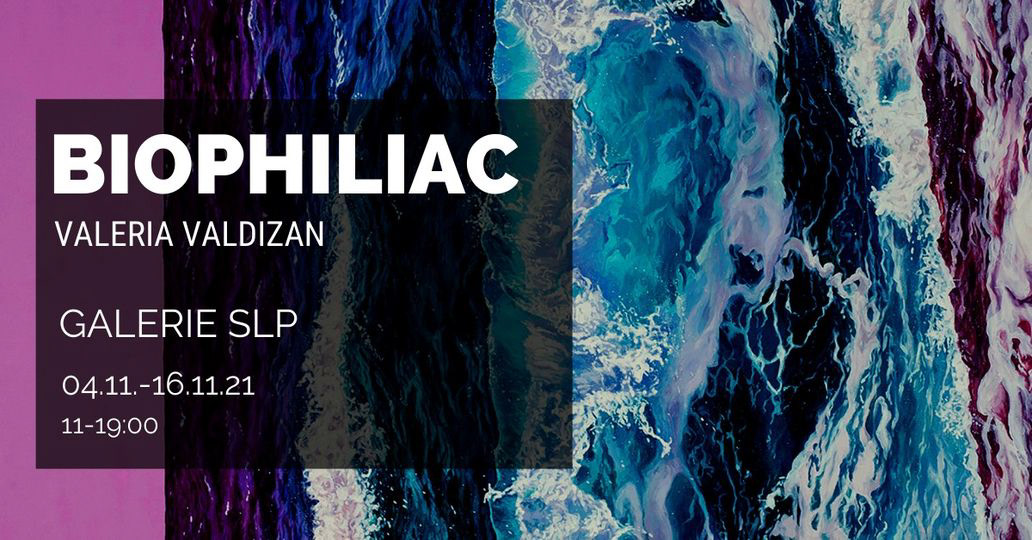 Nov. 4th - Nov.16th      11:00 - 19:00 
Biophiliac

by Valeria Valdizan - Free Entry 
Biophiliac is an exhibition that deals with the intimate relationship and connection one has with nature, both physically, mentally, and spiritually. The concept originates from the word Biophilia (an innate human tendency to seek connections with nature and other forms of life). Through painting, Valdizan reconnects with herself and establishes a bond with nature. 
Oct.14 - Oct. 30th      11:00 - 19:00 
Womanhood

  by Rebekka Macht - Free Entry 
Womanhood is an exhibition by Rebekka Macht that showcases women and their bodies (who, how, where, why, and by whom are represented), intersectional feminism, woman*hood, mother*hood, being a single parent, how these social and individual experiences impact our psyche, and the possibility of personal growth.
Oct. 7th -  Oct. 13th      11:00 - 19:00 
The Body Is Our Home

by Crissian Chen - Free Entry
 The Body is Our Home is a mixed media exhibition by emerging Asian-American artist Crissian Chen about self-identity, corporeal spaces, feelings, moments of time, and the liminality of transformations are all elements tied to the body.  How we perceive ourselves lies within the body and how we transcend goes beyond and outward. The body is a vessel of our experiences that reflects loss, struggle, crisis, tranquility, discovery, ecstasy, and impermanence.
July 30th - Sept. 30th      11:00 - 19:00 
Breathing Waves
by Paola Idrontino - Free Entry
Sept. 15 - Sept. 30th       11:00 - 19:00 
Eco-Currents - Free Entry
Paola Idrontino - Coral textile sculptures
Ilona Mangold - Digital art inspired by marine life
Richard Schemmerer - Sustainable wall sculptures
Don Hoang - Ceramic coral sculpture with interactive light projection 
Eco-Currents is a group exhibition inspired by the devastating effects of global warming on our environment. This showcase features work from Paola Idrontino, Ilona Mangold, Richard Schemmerer, and Don Hoang. The ongoing currents of excessive consumerism are brought into question through Shemmerer's sustainable wall sculptures. Alongside this, Indrontino's textile sculptures and photographic work highlight the fragile beauty of our world's oceans and the devastating effects of climate change on coral reefs. 
Hoang also conveys the impact of global warming on coral reefs and sensitive ecosystems in the underwater world through interactive light projections onto a ceramic coral sculpture. The light mimics the movement of coral reefs which allows for an immersive experience. The complex understanding of marine ecosystems is deconstructed through Mangold's abstract digital art pieces.
Mon-Sat        11:00 - 19:00 
Facebook:  https://www.facebook.com/saralilyperezart
Instagram:  @galerieslp